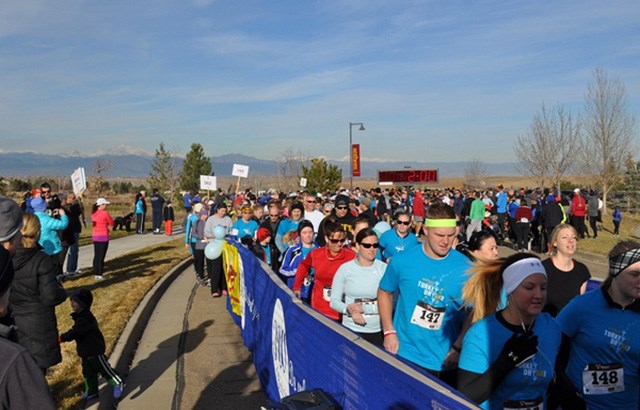 Turkey Day 5K a community success
Anthem Highland's annual Turkey Day 5K run was a particularly successful event this year. One thousand runners took to the Anthem trails on Thanksgiving morning, working up an appetite for turkey dinners later in the day.
The Anthem Highlands Community Association this year partnered with the non-profit group Broomfield FISH on the event. Race participants, spectators and volunteers contributed over 2,400 pounds of food for Broomfield FISH to distribute to needy families over the holidays. In addition, $3,500 of race proceeds was donated to support the charitable organization's work.
The Turkey Day 5K is just one of the many events held at Anthem throughout the year. This place is so much more than a collection of attractive homes. It's a community in the truest sense – one with enormous spirit and generosity.
We invite you to be part of it. Then maybe next year, we'll see you, too, on the trails on Thanksgiving morning.