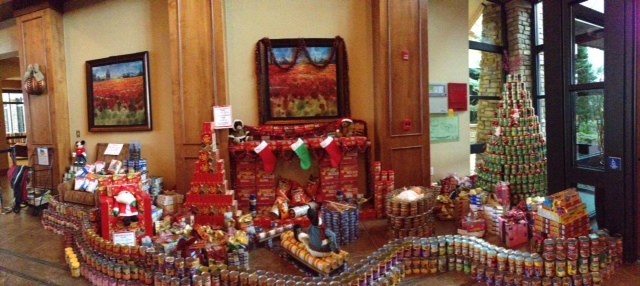 'Can Up' Food Drive Ends Nov. 9
Aspen Lodge, the community center of Anthem Ranch, is hosting a canned food drive with a uniquely competitive twist. Could you build a prize-winning sculpture out of the cans your team collects?
For the 'Can Up' Food Drive, participants are being asked to form teams with neighbors, friends or colleagues to collect canned food for donation to the Sister Carmen Community Center and Broomfield FISH. The cans are to be brought to Aspen Lodge on the afternoon of Friday, Nov. 9. There, participating teams will build sculptures out of their donated cans. The sculptures will be judged and prizes will awarded.
If that sounds like worthwhile fun, contact the staff at Aspen Lodge for more information: (303) 665-1256.