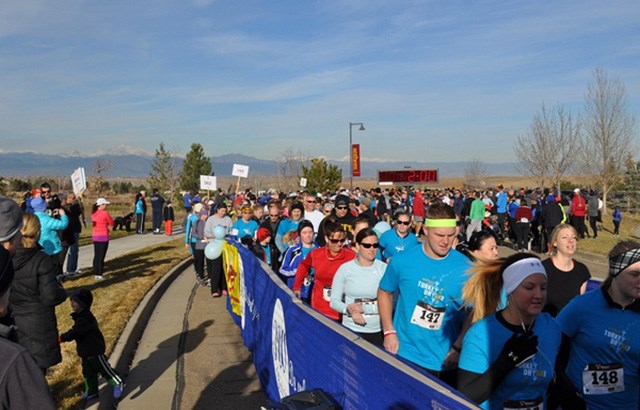 A top-ten turkey trot

Anthem Colorado's annual Turkey Day 5K race has been named one of the best "Turkey Trots" in the country by the website of Outside magazine.
The magazine's online article notes that the Anthem Thanksgiving event "prides itself on catering not just to the racing community, but to the community as a whole." A charity fund raiser is part of the event, and the article reports, "The race is family-friendly, with Turkey Trot Tots and a four-legged race, a face-painting station, craft tables, homemade dog treats, and pet-friendly water stations."
This year's race was a sellout, drawing 1,000 runners, along with more than 1,200 spectators. It generated not just healthy appetites for turkey dinners later in the day, but also a $5,000 donation to Sister Carmen, a Family Resource Center.