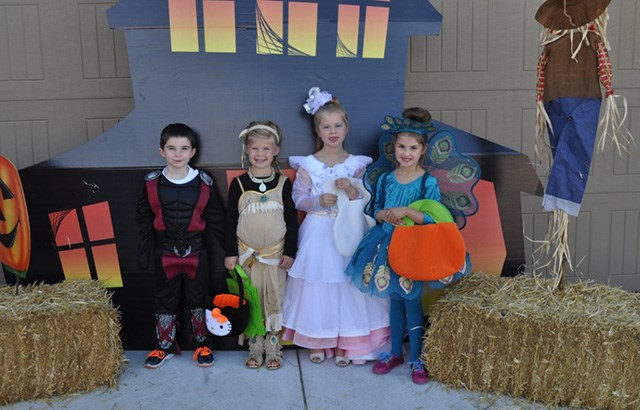 2013 Trick or Treat Street

More than 600 Anthem Highlands residents and guests turned out Oct. 19 for the community's "Trick or Treat Street" Halloween celebration. The event included a Halloween parade through the streets, pumpkin chucking, a skeleton hunt, face-painting, entertainment by The Jackman Brothers, and, of course, trick-or-treating.
Anthem Highlands' three home builders joined the fun. Standard Pacific set up a craft room for kids and turned a garage door of one of its model homes into a haunted house photo opportunity. Richmond Homes created a spooky basement for kids to color Halloween masks in. And Ryland Homes went to the streets to create a carnival corner full of games, prizes and popcorn.
Trick or Street is one of the many festive events organized by the community staff at Anthem Highlands each year. We invite you to come by soon to find out how much you're missing by not living here.