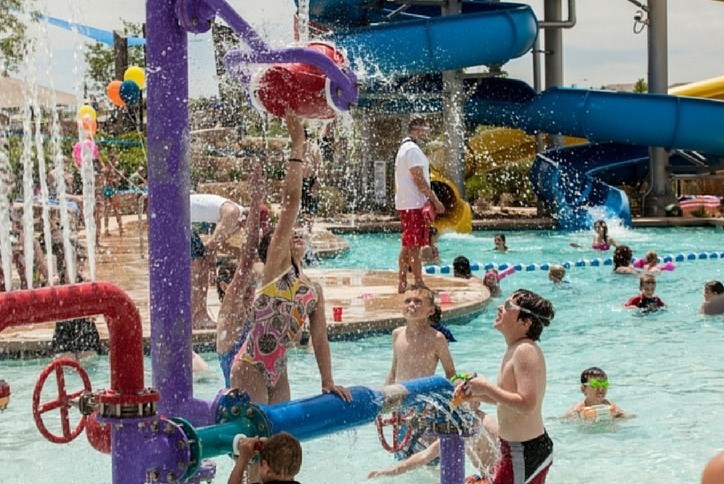 Denver Post Feature: Anthem Buyers Discover a Family-Oriented Resort Lifestyle
By Mark Samuelson - Denver Post
For years now, right through the slow market to the hot market today, families have been lured to Anthem Colorado by a near-perfect location that works whether you commute to Denver, Boulder, Interlocken/Flatiron, or to DIA. But when you drive over to Anthem to see the creative model homes by top builders, you may be surprised by how many people you see outdoors, using the 22 parks, 48 miles of trails and 735 acres of open space that wrap Anthem's terrain.
You'll see two eye-catching rec centers at Anthem – sized at 32,000 square feet each – one for all-ages, Anthem Highlands; the other for age-55-plus, Anthem Ranch. They each have comprehensive fitness and aquatic amenities, along with spaces designed to encourage clubs and activities. Everything's ready now – not planned for the future. From the viewpoint of buyers arriving from out-of-state, Anthem feels less like a housing development than a resort, says Anthem Highlands activities director Laura Lantzy. "You can move in and everything's right here."
Families are often lured to the community by Broomfield's Adams-12 schools -- but then they discover a calendar of activities for the entire family: an Anthem Alligators Swim Team; summer concerts; daily fitness classes; even a private summer camp just for Anthem kids. From tailgate parties to community campouts to holiday celebrations, there's always something happening. Once they settle in, families discover a culture of neighborly interaction that's a unique byproduct of how Anthem is designed.
Last week, Katherine Erstad, activities director for the community's 55-plus-side, was amazed to find that the list of community clubs that have formed by her residents no longer fits on two typed pages – plenty of them oriented toward outdoor sports. A meeting of club presidents last week attracted 75 leaders.
"People who have found their way into Anthem Colorado feel lucky to be here," says Erstad, who added that last week she met a couple that had lived in Anthem 10 years ago – moved to California, but now longed to be back here.
To read the full article click here.