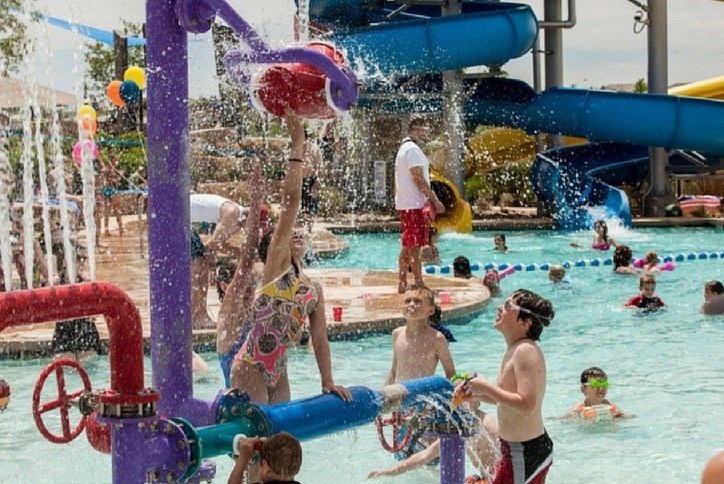 Tour Anthem's Parkside Community Center
Anthem's Parkside Community Center is not your run-of-the-(tread)mill rec center. With all the amenities of an upscale resort, you'll never want to leave your 32,000 square foot paradise.
We're right in the middle of summer (YAY!) and there's no better way to support your goals than to make use of the wide array of exercise equipment in your ginormous fitness center. If you're more of a fan of teamwork, join the community at the center's aerobics and spin studios or at a pickup game of basketball in the gym!
One of the best perks of Parkside is our interactive Tot Room. Take a peek inside and introduce yourself to our fully-trained, friendly, fabulous child care team. They offer fun and fulfilling activities for your kids and can also connect you with Anthem's own Parkside Parents Club, where you can coordinate play dates and children's activities around the community. Power through your workout in peace, knowing that your kids will be entertained, happy, and in capable hands.
But the Parkside Community Center isn't just an indoor facility! Get outside and enjoy the sunshine by taking a dip in not one, but two outdoor pools complete with a gigantic waterslide. And if swimming isn't your thing, Anthem has tennis and basketball courts to keep you active.
Parkside has so many possibilities your only problem will be not being able to decide which fun activity to do first! Check out the full calendar of events here. Your Anthem community team is on-hand to support the neighborhood by planning a variety of activities, so if you have requests please let us know. Parkside is a getaway every day.
Say it with us: Everyone wins!