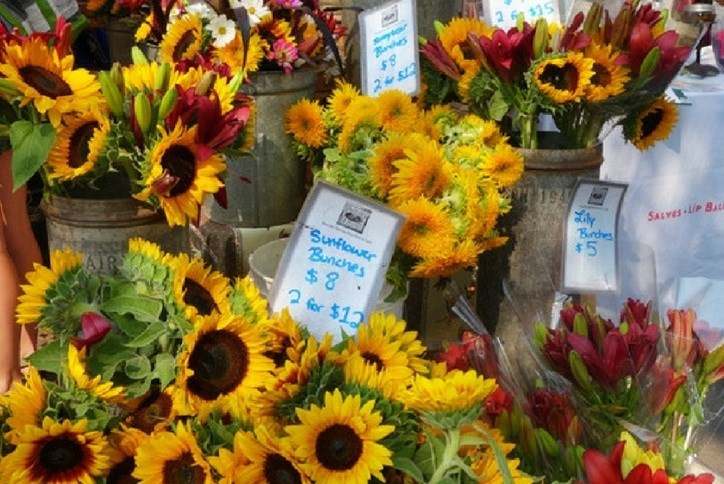 Weekender: The Best Farmer's Markets Around
All farmer's markets are not created equal. Many farmer's markets don't sell locally sourced food, making them no different from your corner grocer. We've done a little digging to find the best markets that the Denver/Boulder area has to offer.
1. Boulder County Farmers Market
If you're looking for the best, look no further. This market was named #1 farmers market in the United States in 2015. Started in 1987 by a group of local farmers, today the market has over 150 participants that sell their local produce on Wednesdays and Saturdays. The fresh produce and flowers are rounded out with fresh breads, homemade jams and salsas, fresh cheeses and meats and local wine.
 
2. Cherry Creek Fresh Market
Cherry Creek Fresh Market enters its 19th season and is held on Saturdays and Wednesdays. This market offers unique candies, sticky pastries and other artisanal delights. It's the perfect market for summer fun and supporting local businesses.
3. Broomfield Farmers' Market
Prefer not to go to the market on the weekend? Get your weekday shopping done after work. Every Tuesday peruse lots and lots of beautiful greens and vibrant fruits. This farmers market is highly selective and sells only locally produced food.  Live music, craft beer, ice cream. This market has everything without the weekend rush!
4. Northglenn Farmer's Market
Munch on delicious kettle corn or participate in arts and crafts! Here, you can fill a bag of vegetables for only $10. It's spicy peppers, crisp corn, and food trucks galore. This market is open on Sundays and is managed by Miller Farms.