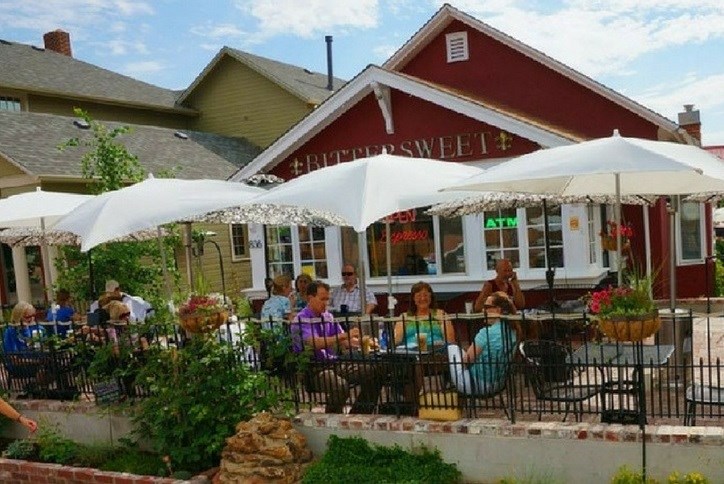 Weekender: Discover a Local Gem
When you live in Anthem, the benefits extend beyond the community itself. With a rich local culture, there's always something new to experience. In nearby Louisville, you'll find a vibrant downtown that blends the old and new. The historic Old Town is lined with 100-year old buildings housing businesses of all kinds including shops, dining, and a thriving art scene.
Louisville was established in 1878 as a coal mining town and twelve mines operated within the town's borders at its peak. Local rumor has it that miners helped dig tunnels that connected the saloons along Front Street, allowing patrons to clandestinely indulge while keeping the "sinners" off Main Street. The last remaining of these original establishments, 740 Front, claims to have bricked up tunnel entrances in its basement that prove the tunnels' existence, though many claim the rumors to be unfounded. The town has settled down since its rebellious saloon days, consistently making lists of the best places to live and raise a family, but it still maintains that quirky charm.
In historic downtown, you'll find a dozens of restaurants catering to tastes both comfortable and adventurous. Visit 12Degrees or Gravity brewing to sample some local brews or indulge your sweet tooth at Bittersweet Café and Confections. At local-favorite, The Empire Lounge (nicknamed The Womb for its warm, comfortable atmosphere) you'll find an upscale twist on traditional bar fare. Take in a show with your meal at Waterloo or soak in the history at 740 Front, located in the historic Old Louisville Inn.
Take a break from the standard mall offerings to shop Louisville's collection of boutiques. Ambitious home chefs should make a point to visit The Singing Cook to discover unique ingredients and kitchen essentials. And with a degree in Music Theatre, Cook/Owner Jenni Hlawatsch just might sing for your supper-shopping. At Bella Frida, you'll find artisan-crafted items from Mexico, inspired by the artist and namesake Frida Kahlo. Finish up your shopping trip at Gifts at Cooper's Corner where you'll be entranced as much by eclectic offerings as by the shop's patron pooch: Cooper.
Every summer, downtown Louisville is taken over by music and merriment. Friday evenings from mid-June to early-August are Street Faire season. This fundraising event is an annual community art festival where visitors can explore the offerings of local artisans. All proceeds from the Faire goes toward maintaining Historic Downtown including funding community events, supporting the Arts District and other local charities. But summer isn't the only time for fun in Louisville! Winter sees traditional carriage rides around downtown and an outdoor skating rink for the holidays.