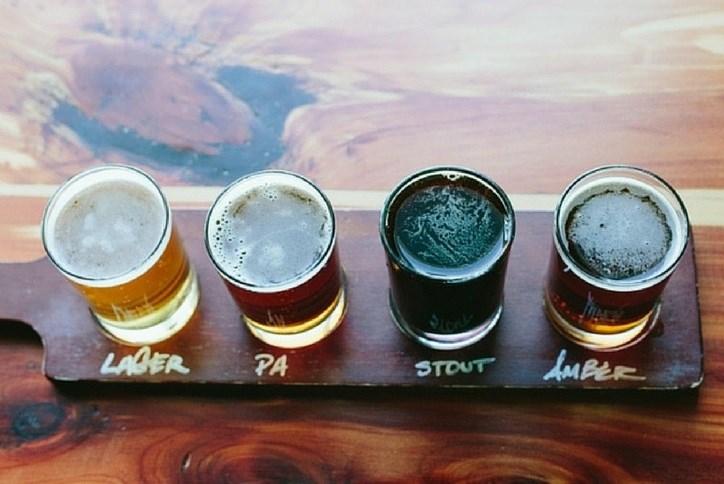 Untapped Fun: the Colorado Brewery Crawl
In Anthem, we love to celebrate our local maker culture. From farm to table dinners to artisan-made décor, the surrounding area has so much to offer. And with over 100 local brewers, craft beer is high on our list of reasons to love living here. Whether you're a diehard beer drinker or just want to get to know the local scene, you'll love browsing the range of options.
Go Big or Go Home
It's not quite craft beer, but any guide to Denver's beer scene would be incomplete without mentioning the original Rocky Mountain brewer: Coors. Their brewery in Golden is the largest in the world, brewing up to 22 million barrels a year. Discover how one of the most popular beers in
Pick a Region
When we say that the Denver Metro Area has a local beer scene, we mean ultra-local. You can find microbrews in every part of the city and surrounding area and many offer tours. Pick a neighborhood and sample the flavors of each area.
Broomfield: In nearby Broomfield, you'll find three microbreweries offering tours and tastings. 4 Noses is a socially responsible brewery with a neighborly feel. Their tour policy is simple: come in and ask! Big Choice brewing prides itself on exactly what its name suggests: a range of choices for craft beer drinkers. Wonderland brewing offers a unique experience for beer lovers. With over an acre of land, Wonderland is a beer lover's amusement park, featuring a large tasting room, outdoor patios, ping pong tables, and a full calendar of events.
Boulder: With more than a dozen breweries, Boulder is a beer-lover's dream. Make it special by visiting places with a little something extra. Local favorite, Avery Brewing Company has a full-service restaurant on site in addition to regular tours. Boulder Beer touts itself as Colorado's first craft brewery, established in 1979 and features live music on their outdoor patio.
Let Anthem Be Your Guide
Get to know your neighbors while sharing a cold one. Among the many events offered in Anthem Ranch and Highlands are community tours of nearby breweries and distilleries. Let us do the driving and enjoy the local flavors.