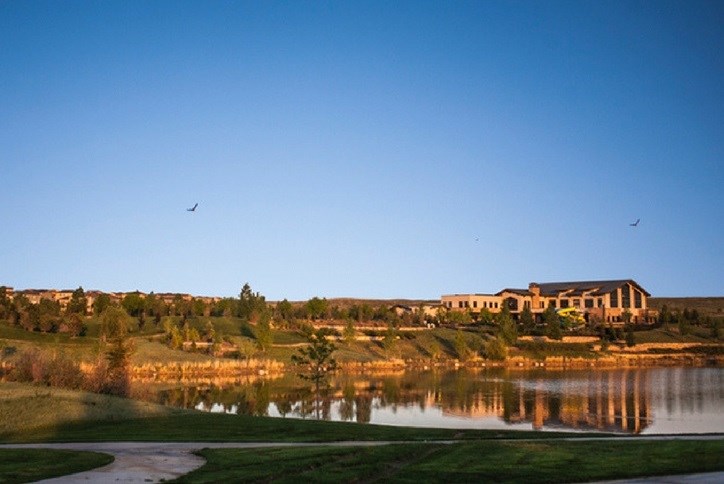 Parkside Community Center: Your Summer Destination
The Anthem Highlands Parkside Community Center (PCC) features a vast array of amenities designed exclusively for residents of all ages. Our full-time lifestyle team plans a calendar of events, filled with classes, camps, and activities. Peruse a few of our favorite PCC highlights:
The Kid Care Room
PCC offers Kid Care for children ages six months to six years of age. 
The Great Outdoors
With two pools, two water slides, and a lounge patio to dry off on, PCC is an ideal summer destination. Residents can enjoy the upper-deck pool that features eight lap lanes as well as the lower deck pool's water features.
The Gym
Start a pick-up basketball game on the full-size indoor court (complete with six hoops) or sharpen your bumping and spiking skills on one of our two volleyball courts. PCC also has a badminton court and bleachers for spectators to watch the fun.
Fitness
Residents can utilize PCC's many cardiovascular and circuit machines like stair steppers, recumbent and upright bikes, and elliptical machines. We offer weekly yoga classes with multiple intensity levels, from gentle to rigorous. 
Camp Anthem
Anthem children love summer because they have the opportunity to attend a private Y camp just for residents, designed to challenge their minds, strengthen their bodies, and enrich their spirits. 
Anthem Alligators
During the summer, you'll find many of our younger residents in the pool. Our Anthem Alligators non-competitive swim team offers opportunities for fun, socialization, and organized swimming.
Residents of all ages can enjoy other PCC amenities, too, like a lounge patio, year-round fire pit, play areas, and outdoor volleyball, basketball, and tennis courts. Whether you want to embrace your active side or relax in quiet reflection, there are plenty of opportunities at PCC.