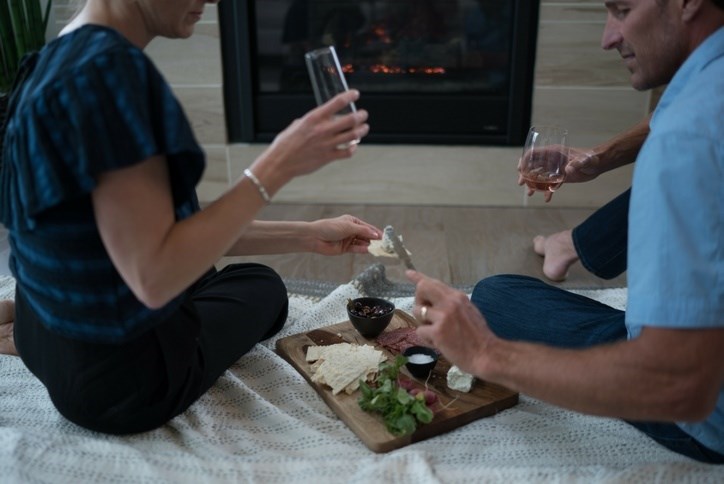 It's the little things that warm your heart (and toes).
Living in Colorado is a beautiful, four-season kind of thing. Which is why smart homebuilders create ways to enjoy life more year-round. Our views tend to inspire Anthem builders, who design outdoor spaces well-suited to warm-weather entertaining. But chilly days get equal time here at Anthem. For example, CalAtlantic's 5C05 plan includes a cozy, indoor hearth room. Adjacent to the kitchen, the hearth room is a sunny spot centered by a fireplace, perfect for conversations over tea, reading or playing a board game with your favorite grade schooler.

In fact, all Anthem builders look for ways to better enjoy Colorado's chillier days. As you're exploring home plans, keep your eyes open for details such as outdoor fireplaces for s'mores with the neighbors, heated floors (so long, slippers), smart thermostats, energy efficient windows and much more. Winter may be on its way, but Anthem has cozy down pat.