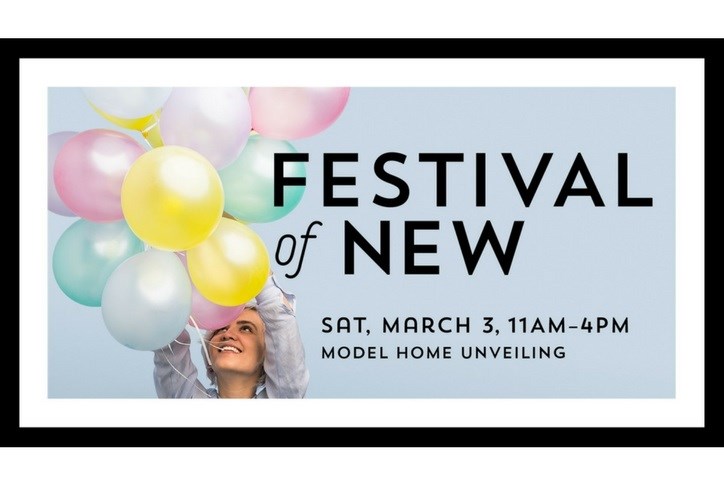 The Festival of New is coming up
Somehow, new just never gets old. So we thought, why not celebrate all the new things happening at Anthem with a great big party?
Join us this Saturday, Mar. 3 from 11am-4pm for the Festival of New. It's the official unveiling of six brand new model homes (11 total) by esteemed builders Epic Homes and Richmond American Homes. And all the homes are located in our newest neighborhood, Anthem Highlands. You'll get a first peek at home designs never before seen in our community. Epic's models are the two-story plans, Summit and Pinnacle. Richmond's include the two-story Dayton, Dallas and Sklyer plans, as well as Arlington, a ranch. Before starting your tour, be sure to drop by the big tent for a handcrafted coffee drink and delectable desserts. Bring the kids too, for the photo booth, activities and live music.
What else are we celebrating? New neighborhoods, one adjacent to the Parkside Center. Another with low-maintenance patio homes for active adults. And a third with mountain views from Broomfield's highest point. Good news for parents too. This fall, our state-of-the-art P-8 school, Thunder Vista, will open its doors right in the neighborhood.
So, is all of this…news to you? If so, come see all the changes this weekend at the Festival of New.