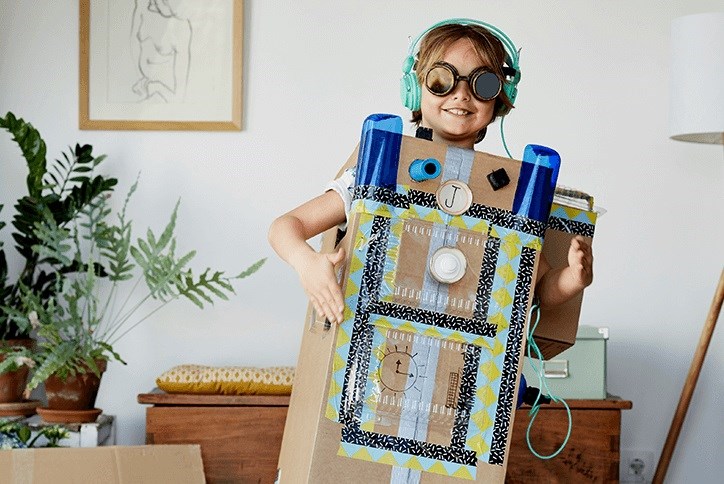 Anthem kids take on the Cardboard Challenge
Creativity is a renewable resource, they say. For children, it's the power that fuels their every day. So we're encouraging Anthem kids to apply their endlessly creative minds to…cardboard. And to have a ton of fun while they're at it.
Held at the Parkside Center gymnasium on Wednesday, April 18 from 4:30pm-6:30pm, the Cardboard Challenge invites children to create and build using cardboard, recycled materials and pure imagination. The Challenge is a fitting celebration of our community's commitment to sustainability; all materials would otherwise be destined for the landfill. But more importantly, The Challenge encourages kids to work with their hands, use their imaginations, collaborate and simply have a good time.
Anthem homebuilders will collect cardboard boxes and appropriate scrap materials, and we'll provide tape, glue, markers and other necessities. Participants are also encouraged to bring additional cardboard. All creations will be on display over Earth Day weekend, April 21-22.
For a little pre-challenge inspiration—and to understand why we were so inspired to host Anthem's first Cardboard Challenge—watch this video about Caine's Arcade.
In 2012, nine-year-old Caine Monroy built an elaborate cardboard arcade in his dad's East LA auto parts shop. His imaginative creation inspired a flash mob, a film and eventually, Imagination.org, a foundation devoted to fostering creativity and entrepreneurship in children.
Want More Information?
Please click below to contact our team and we will be happy to answer any questions you have!
Contact Us