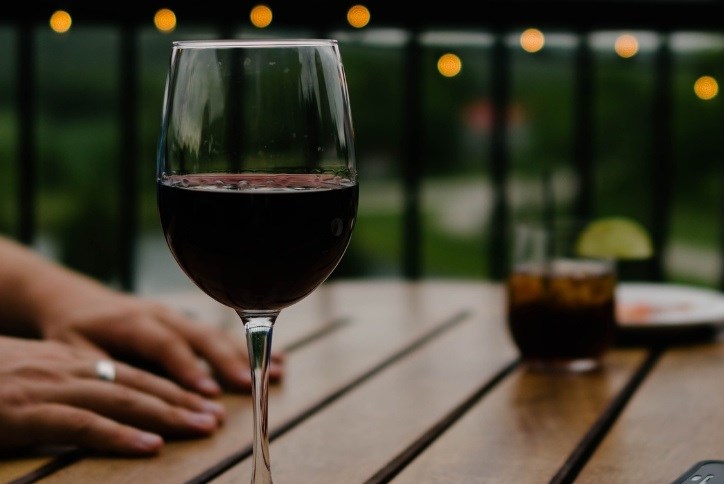 Eat, drink and be artsy
Life can be delicious at Anthem (here's looking at you, Blues & Brews and Friendsgiving Dinner). Artful, with events like craft fairs, concerts and cultural festivals. And of course, highly active, thanks to trails, parks and two buzzing community centers.

That said, should you find a blank space on your social calendar, go exploring outside the Anthem community with these resident favorites. Enjoy!

Less than a mile west of Anthem, Acreage Ciderhouse & Eatery is a pretty amazing evolution of RiNo's popular Stem Cider taproom. Lucky us. Acreage serves up a dozen or so cider varieties, along with critically praised, wood-fired dishes crafted from ethically raised meats and organic, locally grown produce. When the weather is nice, nosh your cider-glazed doughnuts around the firepit. Acreage sits on a 12-acre hilltop with orchard, bandshell, produce patch and mountain views.

/pôr/ wine house offers another appealing place to enjoy good food and drink, both inside and out. (Some say it has a bit of a rustic European vibe.) No matter how wide-ranging your group's taste in wine, you can make everyone happy with a large bottle selection and more than a dozen wines on tap—for freshness and environmental friendliness—plus a large selection of craft beer and cocktails. Incidentally, their wine list won a Best of Boulder award. /pôr/ takes its food equally seriously, with shareables featuring seasonal and local ingredients.

About that coffee. Located in a historic building in Lafayette, East Simpson Coffee House caffeinates you with all the artisanal quality you crave. Meet your friends for your favorite latte or chai, partnered with freshly baked pastries and homemade soups. The intimate surroundings will add even more flavor to your get-together or work session. Built in 1905, this charming, 800-square-foot building has been restored with modern style and opens to an outdoor patio.

Now that your hunger and thirst are tamed, head over to pARTiculars for a little culture. Stroll the art gallery and find that perfect something for above your fireplace. Or let your surroundings inspire you to wield your own paintbrush or pottery wheel. Not only a cooperative gallery, pARTiculars is a teaching studio with classes ranging from weaving and mosaics to photography and calligraphy.