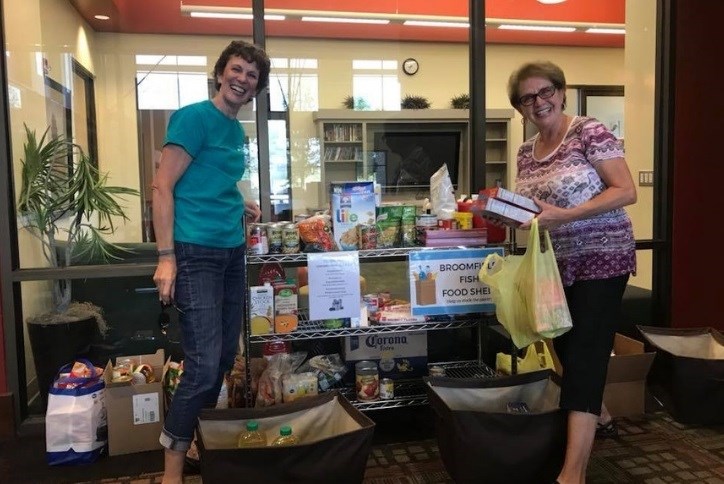 It truly takes a village. (And our villages are pretty amazing.)
At Anthem, there's never a shortage for good to do, thanks to our lifestyle teams.

Over the past few months, the Anthem Ranch Volunteer Club has assembled blankets for A Precious Child and participated in Day of Caring, Broomfield and Boulder Counties' largest one-day volunteer event. Together, 27 Anthem Ranch volunteers spent 135 hours helping area non-profit agencies. And there's more to come: on November 18, the Volunteer Club will be bringing, preparing and serving lunch at the Café Outreach Program.

Anthem Highlands is in on the charitable efforts, too. This holiday season, our families will be participating in a gift drive to benefit A Precious Child—grabbing gift tags from the Parkside Community Center, doing a little shopping for local kids in need, then returning the unwrapped gifts to the Community Center so that local children don't go without. (If any of our residents are reading this right now, thanks, in advance, for your generosity!) Our Anthem Highlands families will also be assembling meal kits for the Broomfield FISH food pantry, and helping the charity organize their shelves in preparation for the holidays.

It all makes us think: whoever said it's better to give than receive must have lived here. Because we couldn't agree more.