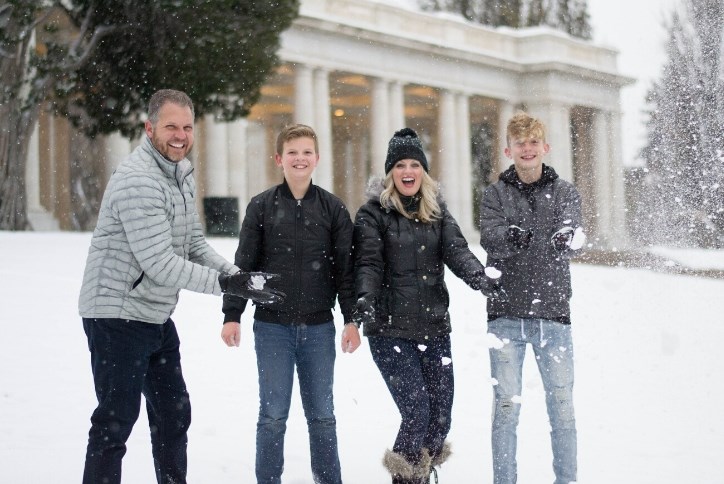 Meet Anthem Reserve's first residents.
Some say you just know when a home is right for you. For Dr. Keppen Laszlo and his wife, Jennifer, it was actually a homesite.
They had started thinking about moving out of their nearby Broomfield neighborhood, but when they saw tractors on the ground at Anthem Reserve, they knew it was time to act—and chose a luxury lot with beautiful views and a prime location.
The Laszlos, having bought their last home brand-new-but-already-built, were excited to build their home from the ground up. They started working with Epic Homes to make their customizable Summit home plan fit their lifestyle—a process they said was easy and enjoyable. One of their favorite things about their new home? The large deck that lets them fully take advantage of their environment—sunrise views in the morning and those perfect Colorado sunsets at the end of the day. (Although their two teenage boys will tell you it's the new pump track, situated right across the street.)
When we talked to Keppen and Jennifer, they had been in their new home less than a month, but once the boxes are all unpacked, they plan on taking advantage of everything Anthem has to offer, from walks around the lake, to yoga and other activities at the rec center, to Keppen hosting business meetings in the community rooms at the Parkside Center —all things their old community didn't offer, and one of the things that drew them to Anthem.
Currently, the Laszlo family is the first to live in Anthem Reserve, but more families will be joining them soon. Want to be a part of this new enclave, too? There are premium homesites available. Like the Laszlos, you'll know the perfect one when you see it.