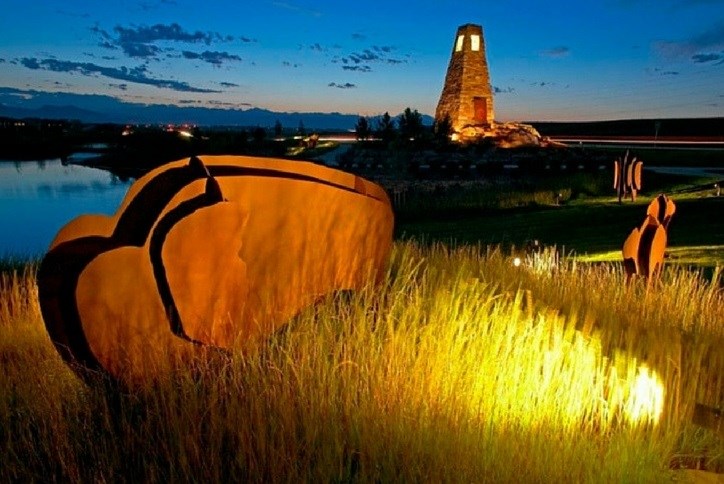 Spotlight: Where the Buffalo Roam
As you roam Anthem's miles of trails, you'll discover scattered clusters of statues that give a nod to the original inhabitants of the land. From afar, they resemble dark boulders that have fallen out of the sky, their rounded forms standing out against the landscape no matter the season. But although their predecessors are native to the area where Anthem now sits, these figures were carefully placed by the land planners who make this community so special. These are the Buffalo Statues of Anthem.
Many years ago, millions of buffalo made the high plains prairie their home and a major migration route took them through the area that now makes up Anthem. Just as the open space and vast vistas of the prairie were preserved in the planning of the community, the statues celebrate the history of the land and the buffalo that called it home. A local artist was commissioned to create the statues and as each phase of the community grew, a cluster of buffalo was placed to surprise and delight residents as they go about their lives.
Made of a special steel called Corten, the buffalos were designed not only to celebrate the history of the land, but to meld with its beauty. The statues' dark color stands out against the native grasses whether their flush with green or browned out in the summer. The weathering steel is a popular material for outdoor art installations because it's both beautiful and practical. As the buffalo age, they will weather into a rusty patina that blends with the native color palette of the land around Anthem. The more it seems to rust, the more it will seal itself against deterioration, making it low maintenance and ensuring that future residents will get to enjoy the buffalo for years to come.