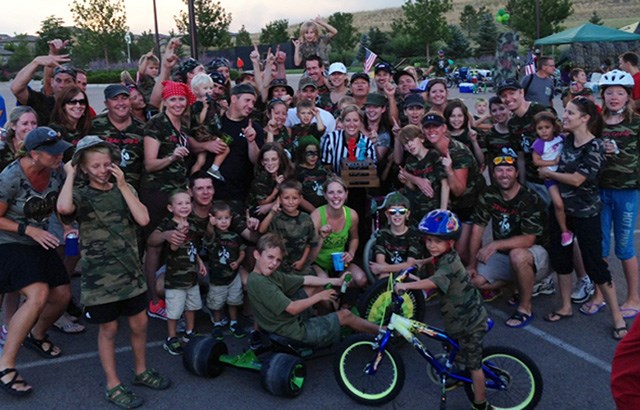 Team Camo wins 2013 Battle of the Blocks!

There's no mistaking Anthem Highlands' Team Camo in their distinctive camouflage t-shirts. You might also recognize Team Camo members these days by their smug expressions, because they took the championship trophy at this summer's Battle of the Blocks.
Battle of the Blocks is an annual event at Anthem Highlands in which teams of neighbors face off against each other in a week-long series of athletic events. It's a very big deal, as is evidenced by the fact that six teams competed this year and Team Camo alone fielded more than 100 participants, the youngest being age 5.
Individual events won by Team Camo included the three-point shootout, Trivia Night and three-legged race.

View more photos of the Battle of the Blocks event on our Facebook page »

Watch a recap of the 2012 Battle of the Blocks event »